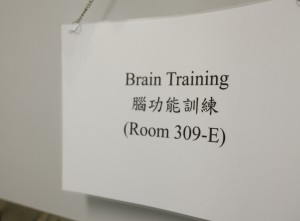 On-going project:
Effects of an auditory-based cognitive training programme on attention and memory of older people at risk of progressive cognitive decline: a randomized-controlled trial.
Recruitment of Participants
Inclusion Criteria
Elderly aged 60 or above
Cantonese speaking Chinese; both men and women
Normal or corrected hearing and vision
Sufficient comprehension ability to provide consistent performance
Literacy (Primary 1 or above)
Exclusion Criteria
History of neurological or psychological disorder (besides Mild Cognitive Impairment) affecting cognitive functioning
History of substance abuse or alcoholism
Currently on anti-dementia agents
If you are interested to participate, please call to (852) 2831 5299.

Donations to support our Research and Development
If you wish to support our research, we welcome your donation to the Institute of Clinical Neuropsychology. Please refer to this link for further details. Thank you!